Sealed Descrition:
Release Phrase: Shine,Engetsu!
Manifestation: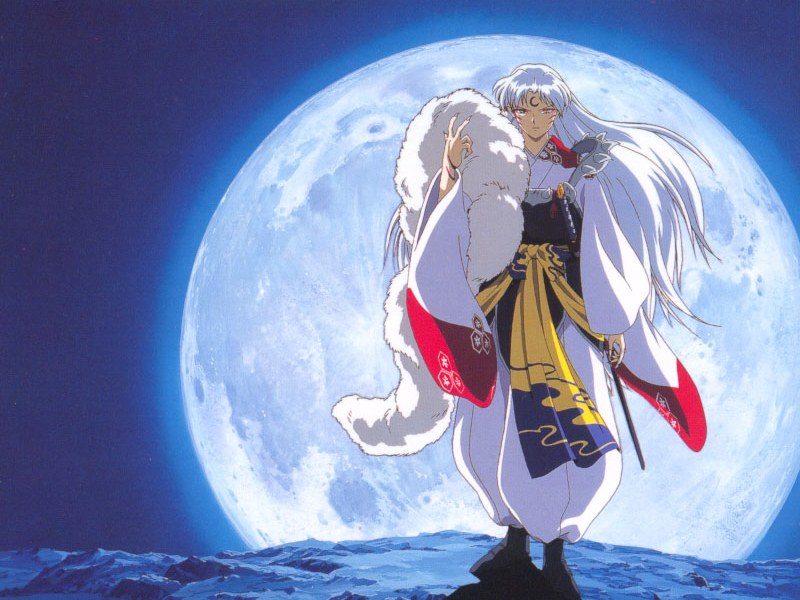 Class-Type: Kido-Type
Family-Type: Unknown
Sub-Type: Unknown
Shikai Description:
Shikai Special Ability: Engetsu possesses 3 unique abilities which all reprensent the unique powers of the moon.
Technique(s):
Name of ability/technique: Getsuga Tenshō (月牙天衝, Moon Fang Heaven-Piercer)
Description: At the instant of the slash, Engetsu absorbs his spiritual energy and releases highly condensed spiritual energy at the tip of the blade, magnifying the slash attack and then flies forward. The slash takes the form of a crescent moon.
Duration:1
Cool Down:3
Preparation:0
Range: Can travel as far as it can until it impacts a solid object
Name of ability/technique: Banshō Ten'in (万象天引, Universal Push)
Description: Kiyen's two swords both disappear, and in that instant the force of gravity is manipulated to push objects away.
Duration:1
Cool Down: 5
Preparation:0
Range:5 meters
Name of ability/technique: Tsukyomi (月読, Moon Reader)
Description: Kiyen encloses both him and his opponent in a spherical dome of reiatsu which fans out for 50 meters. During this time Kiyen can throw off all 5 of his opponents senses. He then has complete control over what they perceive. This makes it so his opponent cannot even see him clearly though he is right in front of him. Kiyen states that the only way to avoid this technique is to "close your heart".
Duration:2
Cool Down: Can only be used once.
Preparation:0
Range:50 Meters
--------------------------------------------------
Bankai: Bankai! Shine,Saiga no Engetsu (最後の斬月, Final Scathing Moon): After saying this, Kiyen tosses his 2 swords out to the side of him as a tornado of light engulfs the surrounding area. After the light disappears, 3 exact copies of Kiyen are standing next to each other which he refers to as "Paths" (including the original Kiyen himself). The other 2 Kiyen's that are seen have the swords from Kiyen's Shikai while the original has nothing. These 3 are capable of using a individual move from Shikai to a much larger scale and destructive force. All 3 of them have minds of the own and attack accordingly depending on what the situation looks like, this means Kiyen doesn't expend reiatsu controlling them since he doesn't have to. The 2 copies also can be destroyed but Kiyen can revive them anytime he pleases until he either runs out reiatsu or can't do it anymore. The weakness of Kiyen's Bankai is that all 3 entities share the exact same amount of reiatsu, meaning that no single copy can waste more reiatsu than they need or else Bankai will fall apart.
Bankai Special Ability:
Technique(s):
Name of ability/technique: Mugetsu/Lunar Path (無月, Moonless Sky)
Description: Lunar Path swings his 2 swords sending a massive discharge of blue spiritual energy in the form of a veil at the opponent. The veil instead of coming down rises up from the ground. (Lunar Path is only used for the strict purpose of sending out reiatsu based attacks. Eclipse Path handles defense while Twilight Path handles illusions.)
Duration:1
Cool Down:3
Preparation:0
Name of ability/technique: Shinra Tensei/Eclipse Path (神羅天征, Heavenly Subjugation of the Omnipresent God)
Description: Shinra Tensei manipulates gravity at the original Kiyen's will to repulse matter away. This attack can easily shatter wood, bones, stone, metal, or even some powerful defenses. By gathering up a considerable amount of reiatsu, Kiyen creates a massive gravity well around himself as a means of offense and defense crushing any weak structure around himself. (Eclipse Path is only used for a strict means of defense for himself if necessary, other than that Lunar & Twilight Path handle physical combat.)
Duration:1
Cool Down:5
Preparation:0
Name of ability/technique: Izanagi/Twilight Path (イザナギ, God of Creation)
Description: Twilight Path is capable of turning injuries and even death inflicted upon anyone of the other Paths into mere illusions. Whenever a Path receives a fatal injury, they automatically fade away as though they were an illusion all along and then returns back to reality; physically real and unscathed. Twilight Path is only limited to using this technique 3 times maximum. (Twilight Path confuses the opponents perception of reality and is only used for the purpose of that.)
Duration:1
Cool Down:5
Preparation:0
Name of ability/technique: Revival/Lunar Path
Description: Using a large fraction of his reiatsu, Lunar Path can revive any one of the other 2 paths for battle a 2nd time if they have fallen
Duration:1
Cool Down: Can only be used twice
Preparation: 0